Harbor School's Book Club is delighted to be reading just published And She Was by Jessica Verdi. This year, Harbor School Library was the recipient of Lambda Literary's Writers in Schools Grant. We look forward to welcoming Jessica Verdi later this month! Students are really getting into the book.
Below find a few questions that came from our latest discussion. A note: We all agree in book club that we mean well and that we sometimes mess up talking about issues that are not our own. We seek and accept gentle reminders on proper nomenclature and work hard to develop an inclusive, trans-positive vocabulary, even if we know we will sometimes get it wrong!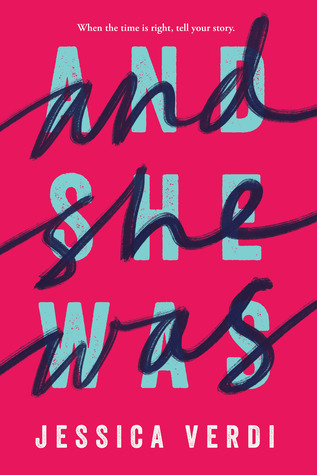 Catalyst: What propels the action of this novel? What is Dara's definition of success? What is the/your definition of success? What is the interest that would give you the kind of drive that Dara has for her sport?
There is a lot of talk about being "selfish" and also being authentic to one's self. How does Mellie live her truth? Is Dara justified in questioning her mother's choices? How would you react to a secret your parent/s has/have kept from you?